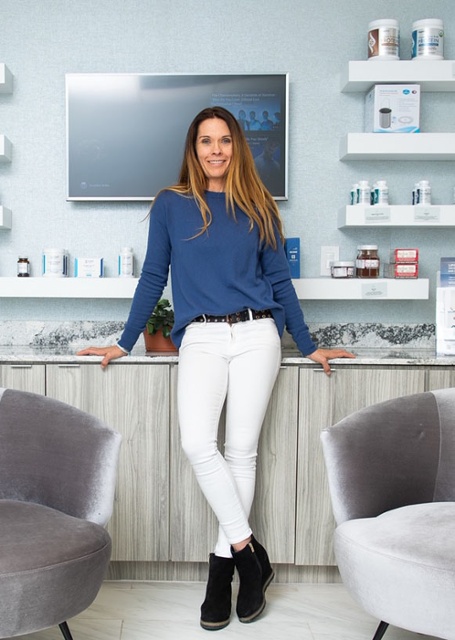 Jennifer Dillon
Integrated Nutrition Specialist

Jennifer's highly anticipated new book has finally hit the shelves!
Get expert advice on the path to wellness.
Meet Jenny...
Our Ohzone Founder & Owner
Jennifer Dillon is a licensed personal fitness administrator, an integrated nutrition specialist, and the Founder of OhZone Clinics. She received her training from the Institute for Integrative Nutrition, where she studied a variety of dietary theories and practical lifestyle coaching methods. After 5 years of offering nutritional counseling, she added Ozone Therapy to her practice, a non-invasive sauna treatment to help clients detox and build their immune system. She obtained her Ozone Certification with Frank Shallenberger M.D, H.M.D. and has been administering and educating others on this treatment for many years, with clients from all over the world.


"My passion is to create a place to educate on how simple it can be to heal the body. We are living in a world filled with toxins and if we can be proactive it will save us in the long run."



- Jennifer Dillon
Her passion for this modality comes from the healing of her son - and soon after, herself. Once her son started kindergarten it became apparent that he had a very low immune system and was always bringing home various viruses. With the frequent illnesses came hallucinations and delusions that sent her and her husband searching the internet trying to find answers.
For over 2 years, they were sent to various doctors and treatments until eventually they were referred to a specialized neurologist. Wanting a second opinion, they stumbled upon a treatment called Ozone Therapy and began treating their son. To this day he has been free of any neurological issues and has rebuilt his immune system. Seeing her son's recovery has inspired her to dedicate her life to helping others dealing with similar situations.